Cigar Lighter 4 Jet Flame Torch Lighter Refillable Butane Lighter Windproof Lighter with Cigar Punch & Cigar Holder Gift for Men Women ( Without Gas)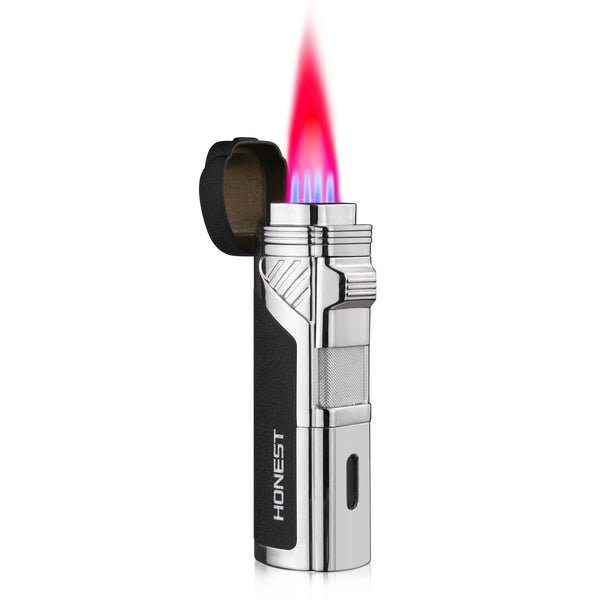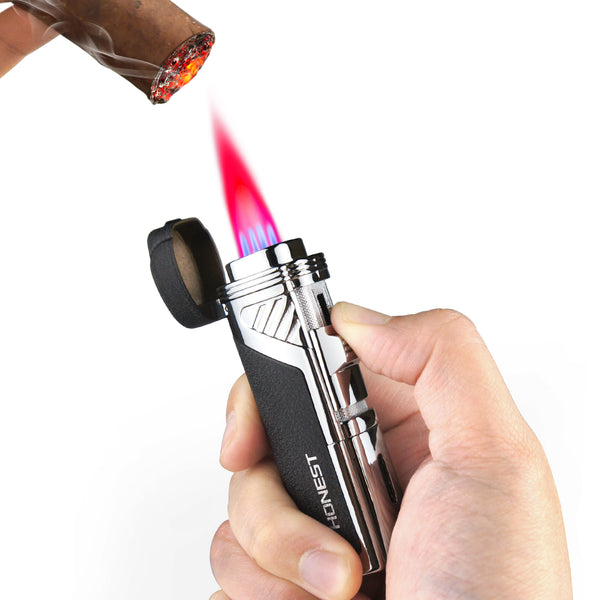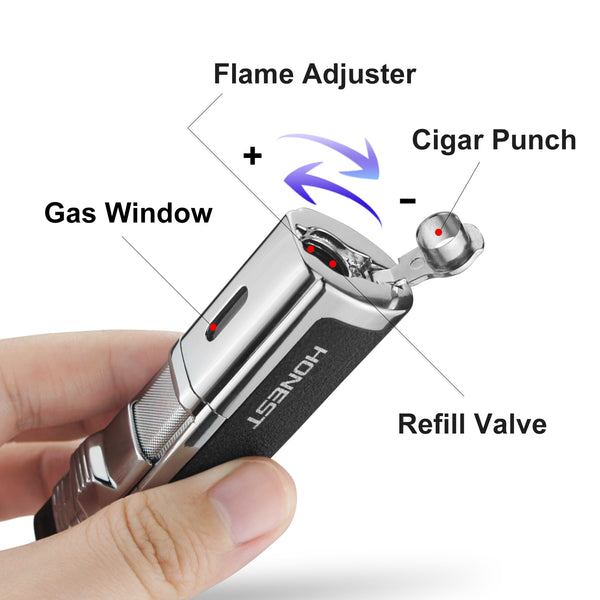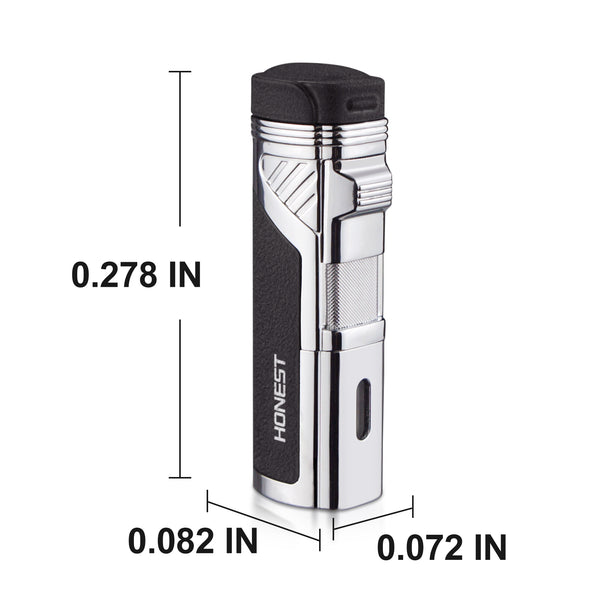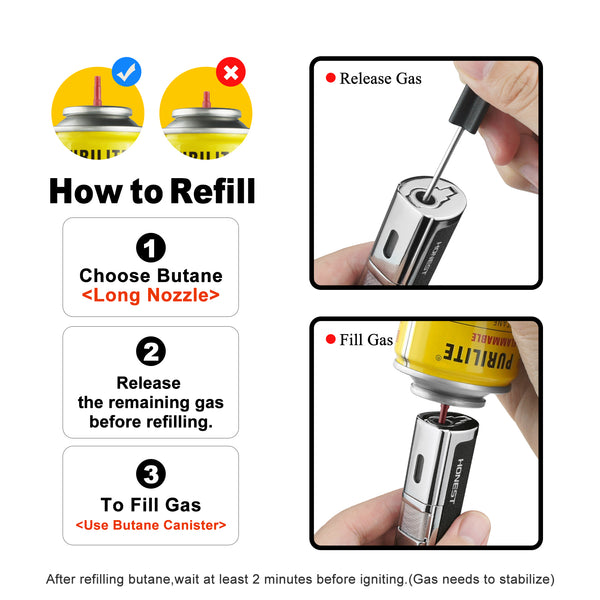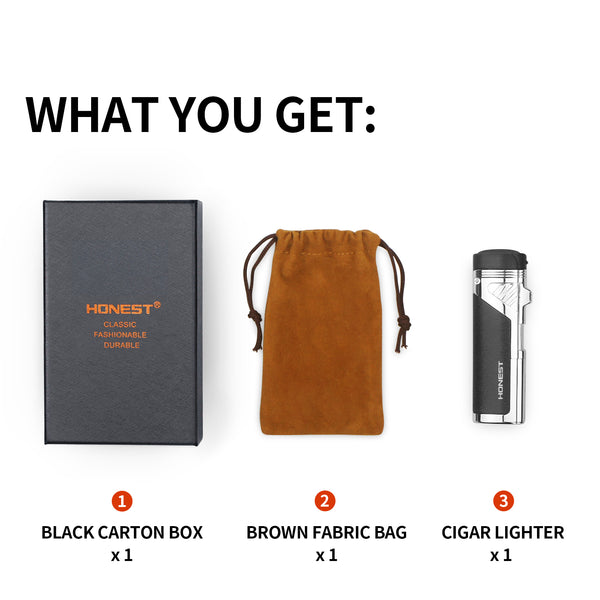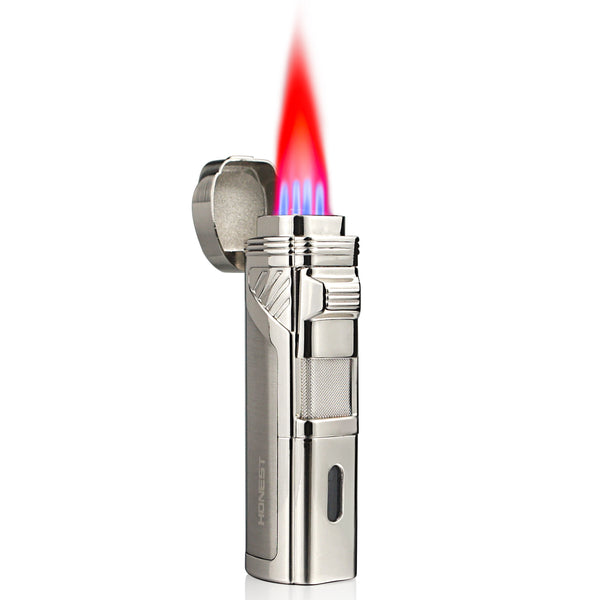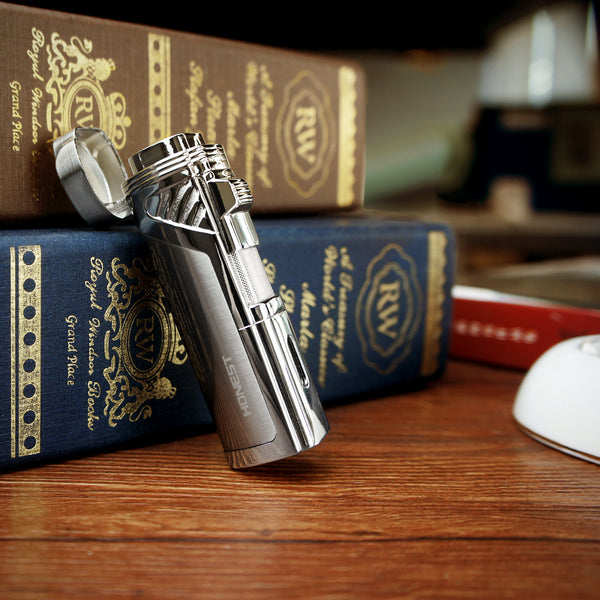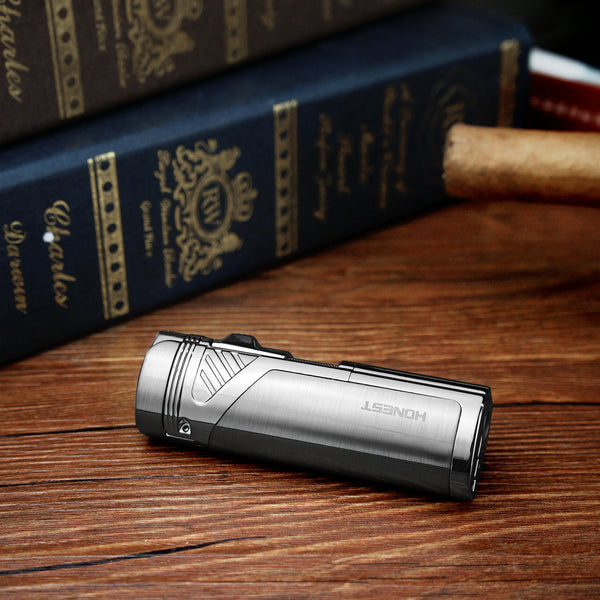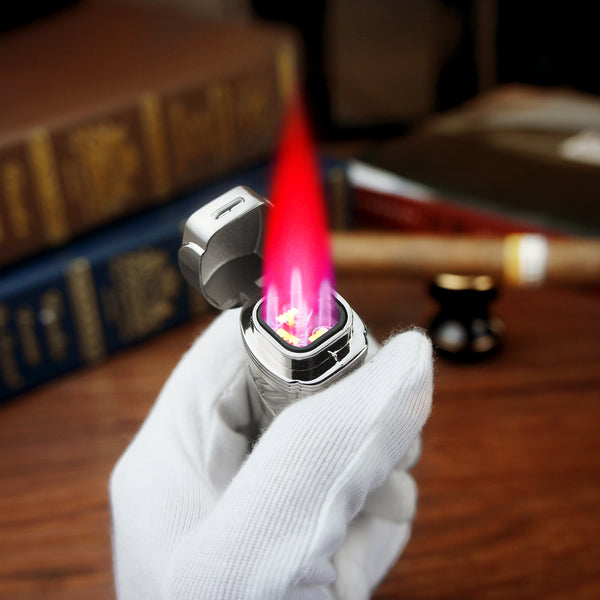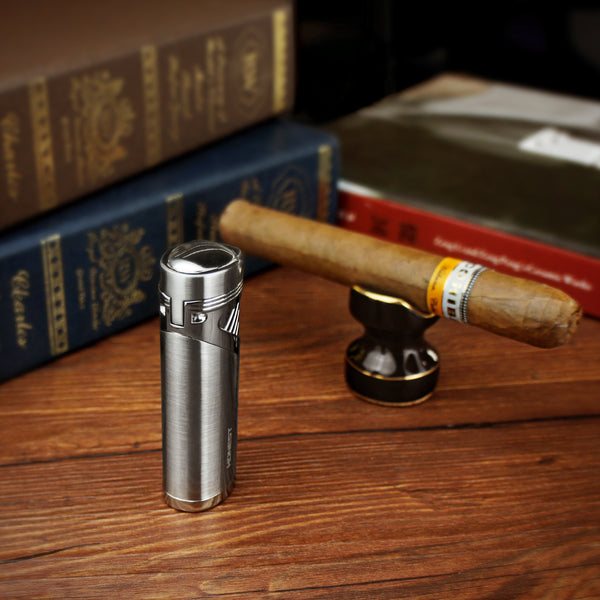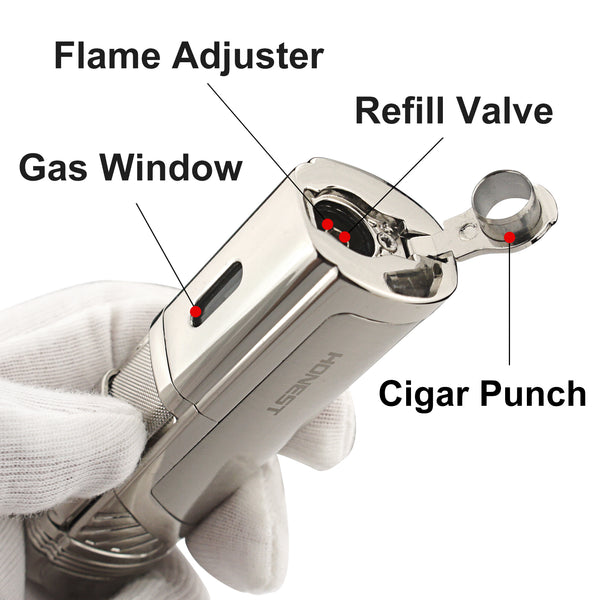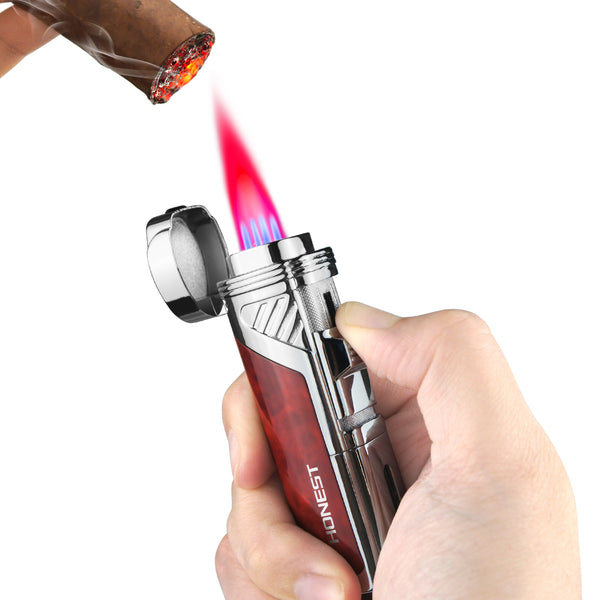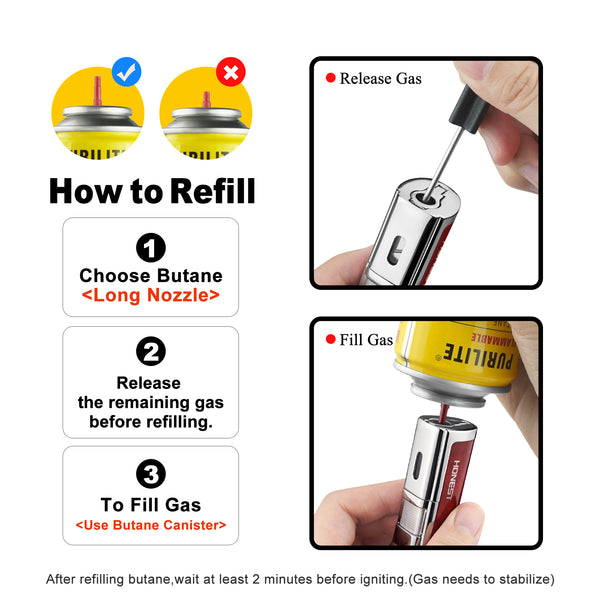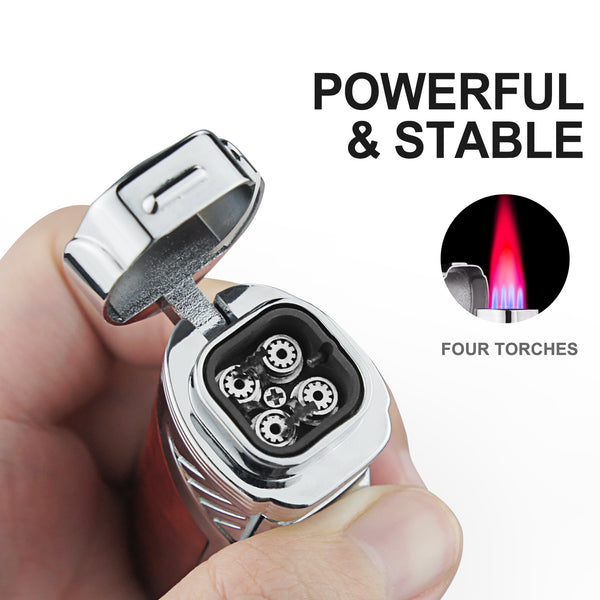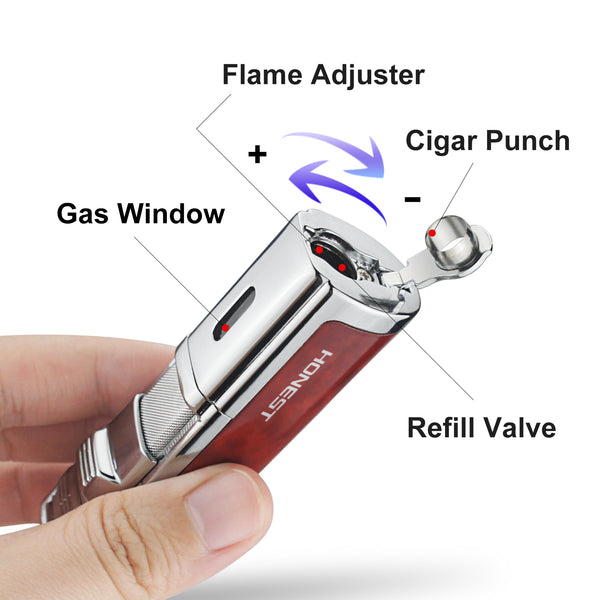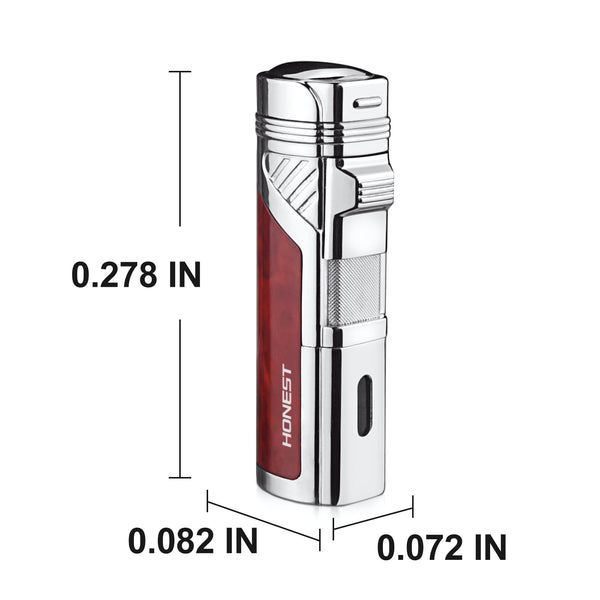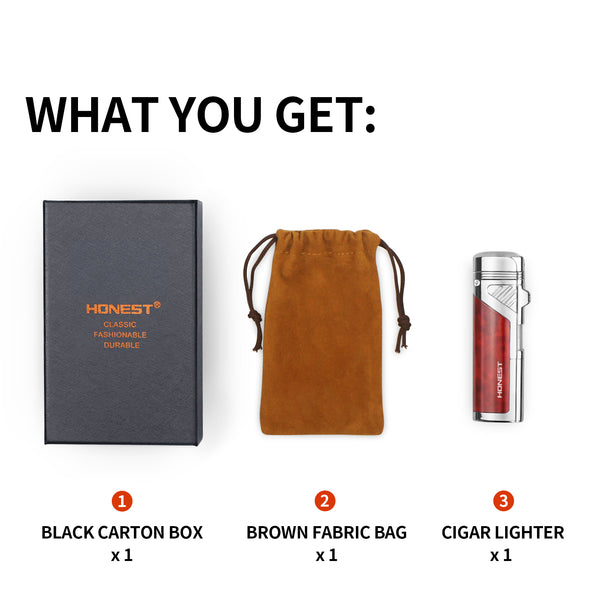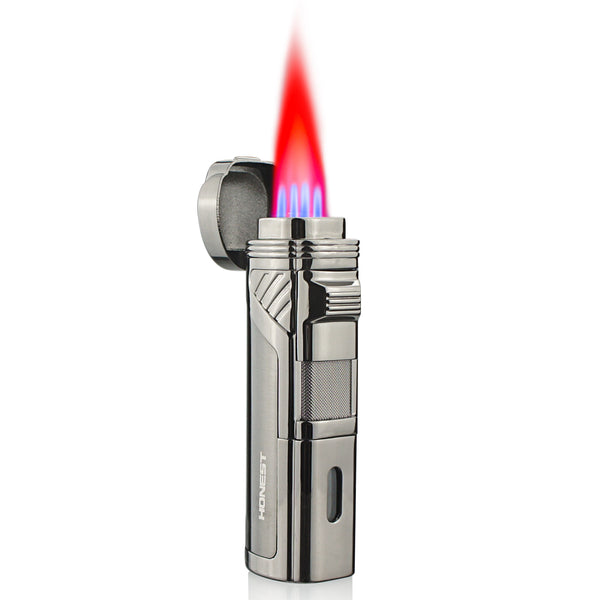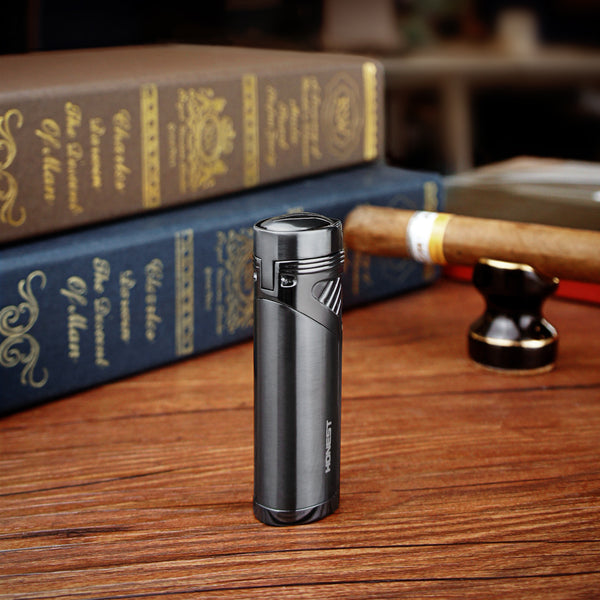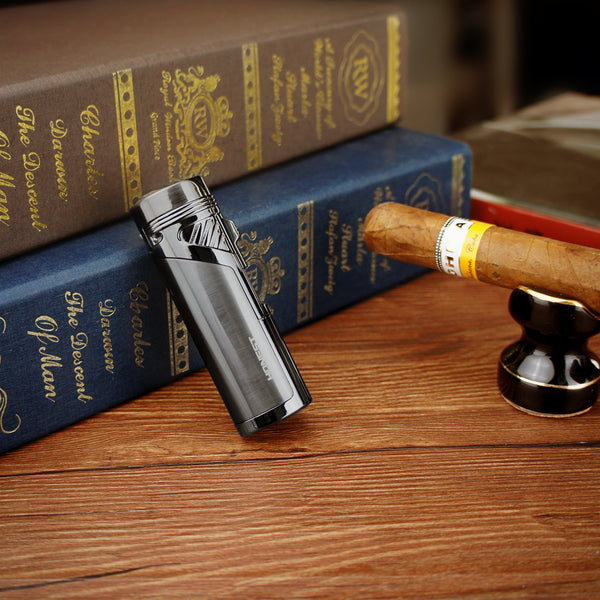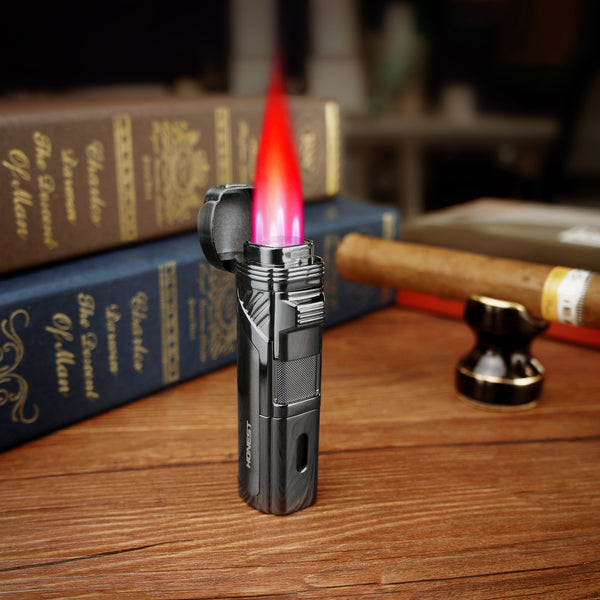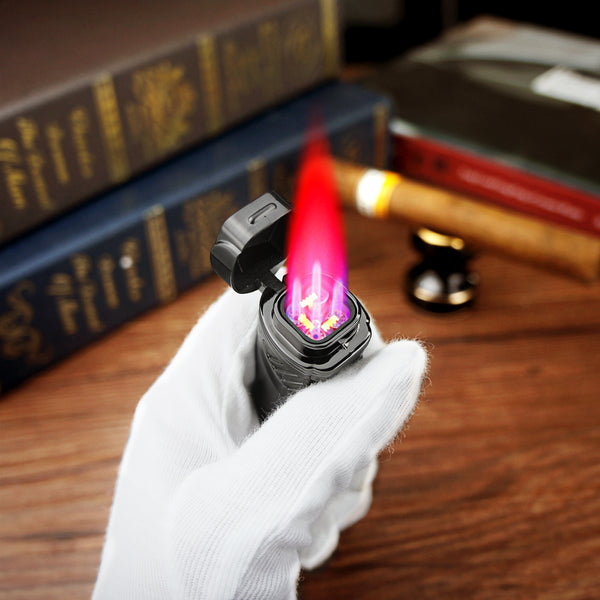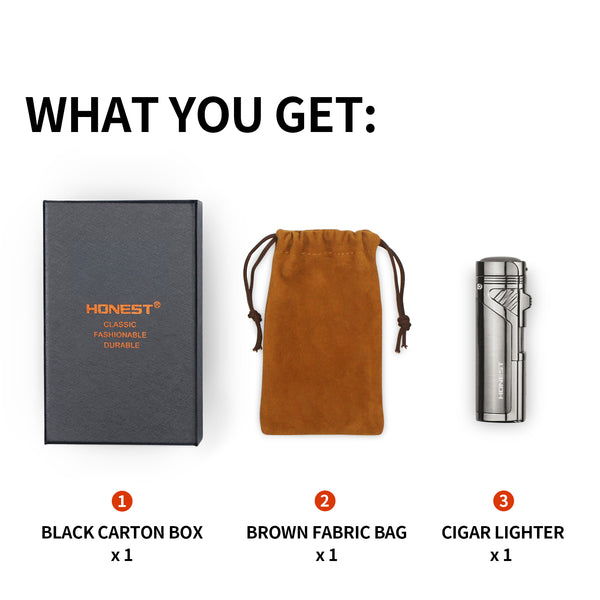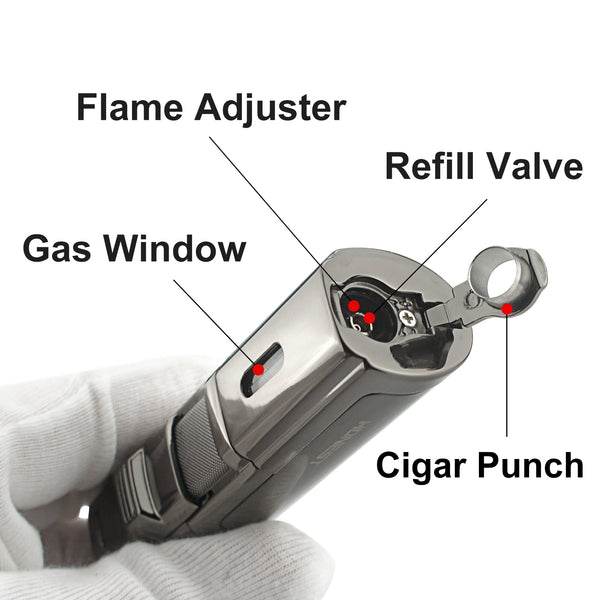 Cigar Lighter 4 Jet Flame Torch Lighter Refillable Butane Lighter Windproof Lighter with Cigar Punch & Cigar Holder Gift for Men Women ( Without Gas)
Beschreibung:
Made with high quality zinc alloy, which is more durable and sturdy compared to other materials. Transparent fuel tank and bottom cigar punch design makes the product much more convenient.
Four jet flames have much more firepower than single,double,triple jet flame lighters. When ignited the flame will become red after two seconds through burners.Can be used on smoking cigars,cigarettes, for the kitchen, outdoors, hiking, etc.
Packed in an exquisite gift box, which is a great choice for Christmas, New Year, Father's Day, Thanksgiving, Birthday, etc.
In order to comply with USPS safety regulations, the lighter will not be filled with butane when you receive.
Product Details:
▶Material:Zinc Alloy
▶Net Weight:3.5 Oz
▶Product Dimensions:3.2"x 1"x 0.8"
▶Flame: 4 torch Jet Flame
▶Feature:Windproof; Gas Refillable
 Package included:
✔1x 4 Jet Flame Cigar Lighter
✔1x gift box
ATTENTION:
Due to International Shipping Safety Regulations, Items Filled with Butane Gas Cannot be Shipped. So the Gas Lighter does not Contain Gas, Please Refill it first before Using 
How to Refil: 
1.Please release the remaining gas in the lighter before refilling. Use a small screwdriver to press the filling hole, and slightly press the the air core to release the gas 
2.Please shake the gas bottle first before to make sure the gas is well-proportioned.
3.Put the bottom up and and then refill the lighter. Press the gas bottle for about 2-3 seconds for3-4 times.( It is normal that there may be some gas leaking out.) 
4.Shake the lighter for several times after making sure the gas is filled, and blow the gas hole with mouth for seconds  5.Open the lid to try to ignite. And if not normal, please use the screw to adjust it 

Flame Adjustment:  
Please take the out the handle on the bottom of the lighter and then turn it to left or right to obtain the desired height of flames£¬(There are "+ "and "-" signs on it) 
The best Height of Flame: 2.5-3.0CM for Flame Lighter, 1.5-2.0CM for Turbo Lighter, 2.0-2.5CM for Jet Flame Lighter 

Warning:  
The Lighter Contains Pressurised Flammable Gas, Keep Your Lighter Out of the Reach of Children  
Keep Away from Other Person and Your Own Face and Clothes when Using  Be Sure if the Flame Goes out Completely after Using  
Protect from Sunlight and Donot Expose to Tempreatures Exceeding 45 Degree