COHIBA Cigar Lighter Cutter Accessories Set Combo 4 Jet Torch Flame Butane Gas Lighters with Cigar Punch Needle Men Gift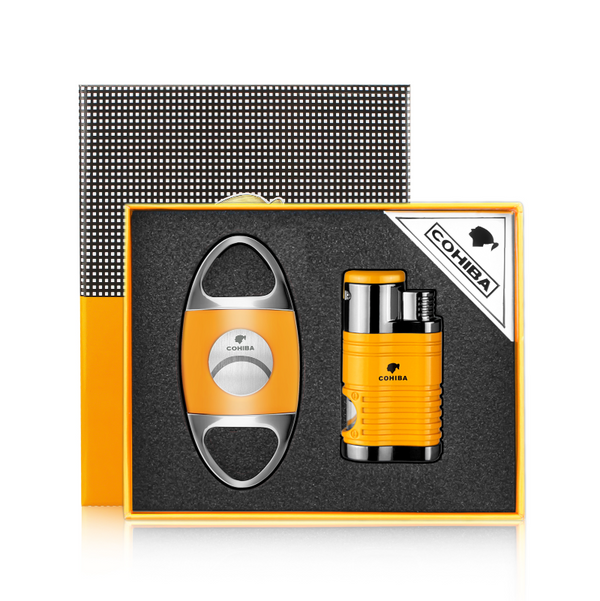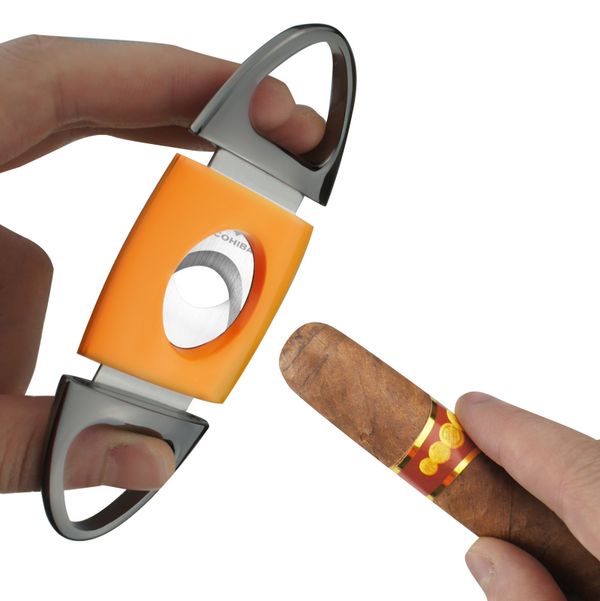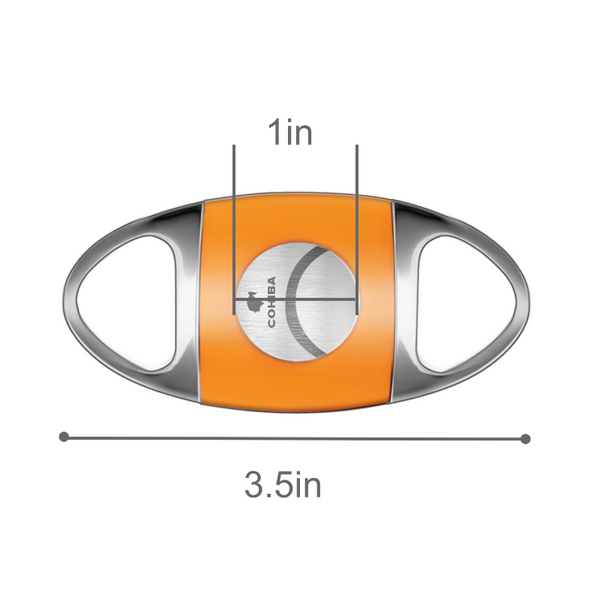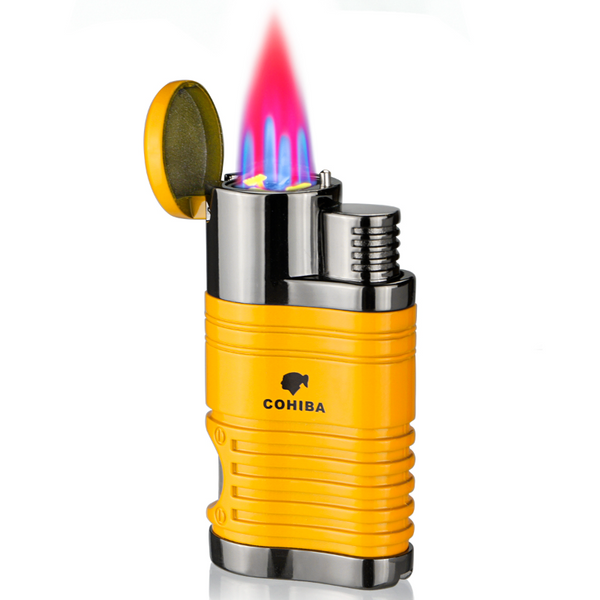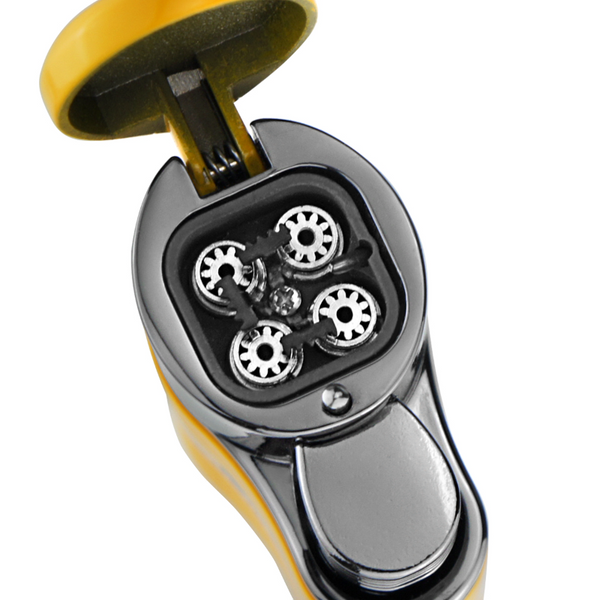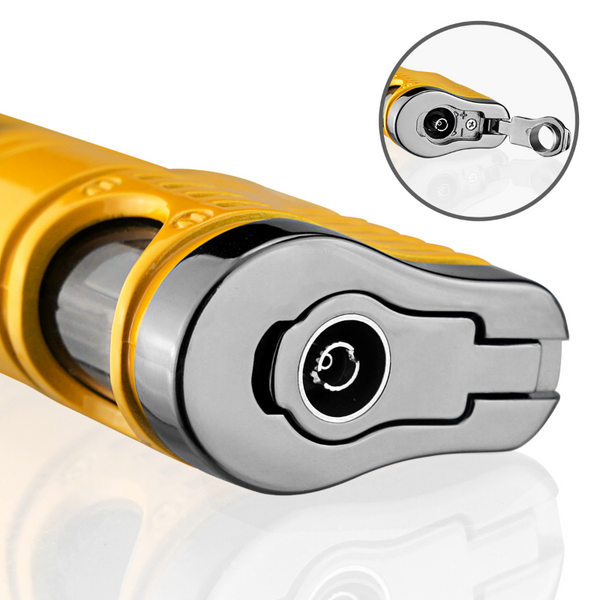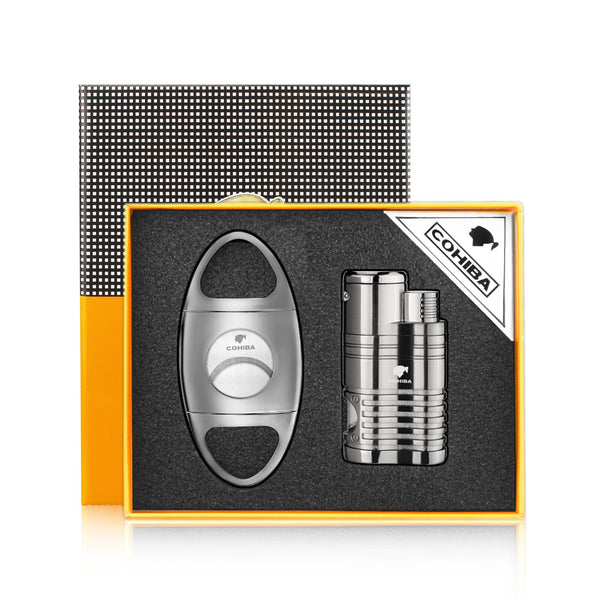 It looks like you're interested in a high-quality butane refillable lighter with a strong flame and windproof capabilities. This lighter features a sturdy metal body with a fuel level window and a universal refill valve, making it easy to maintain. The flame height is adjustable and the lighter is designed to be butane refillable. Please note that the lighter does not come filled with butane due to mailing regulations.  
One of the standout features of this lighter is its super powerful flame and large flame base, which gives you a wider surface area and makes it suitable for a variety of occasions, such as in the kitchen, at a BBQ, while hiking or camping, or for lighting cigars or cigarettes. Additionally, this lighter is windproof, with a strong jet flame that can withstand windy conditions.  
Finally, this lighter comes packed in an elegant gift box, making it a perfect gift for occasions such as weddings, Father's Day, birthdays, anniversaries, and more. Let me know if you have any further questions or if there's anything else I can assist you with!
Description:
Material: Metal
Color:Yellow/Black
Flame: 4 Torch jet flame
Fill the fuel type: Butane
Type: Windproof
Occasion: Cigar
Package:
Cigar Lighter *1
Cigar Cutter*1
Box*1