COHIBA 2 Jet Flame Gas Cigar Cutter Set Gift Box Set Accessories Cigar Lighter Torch Tool Butane Cigarette with Cigar Punch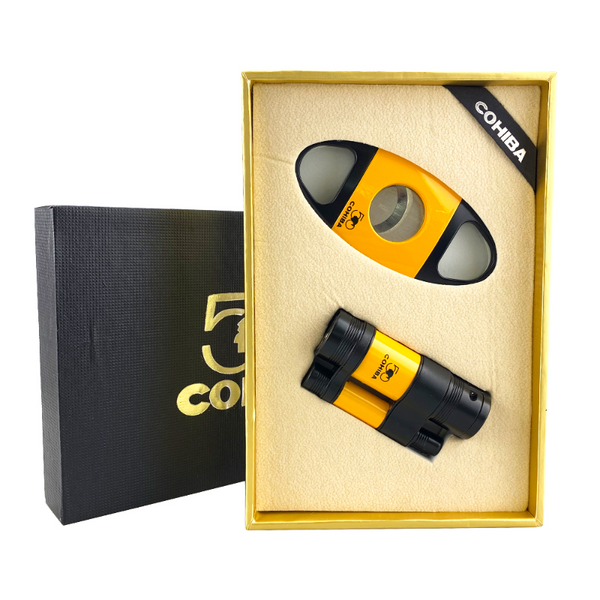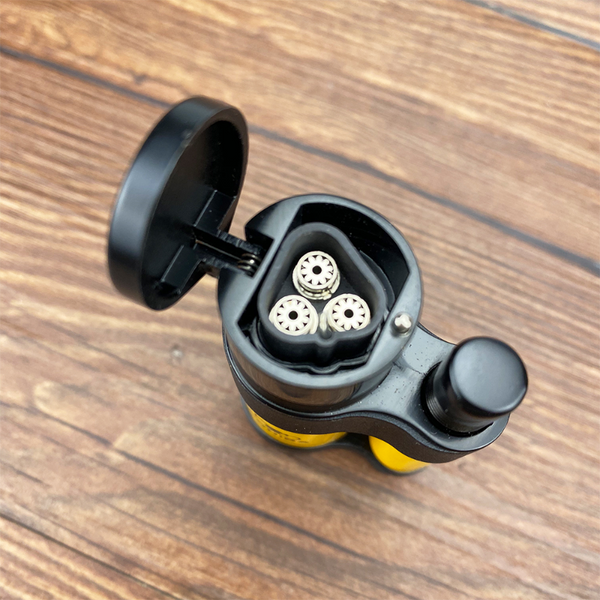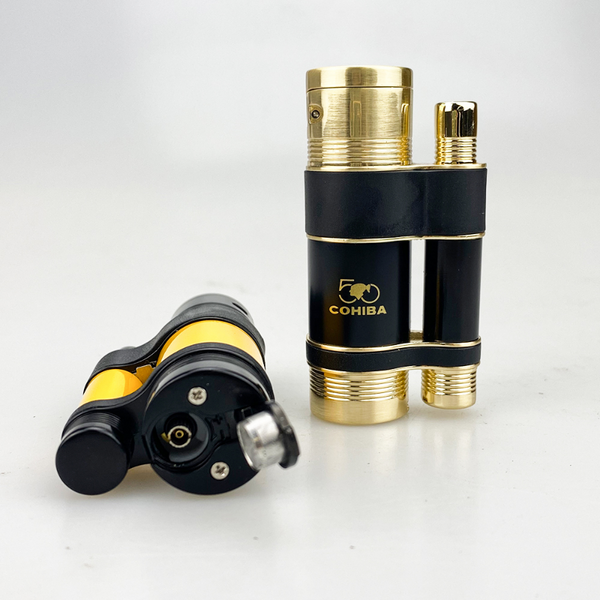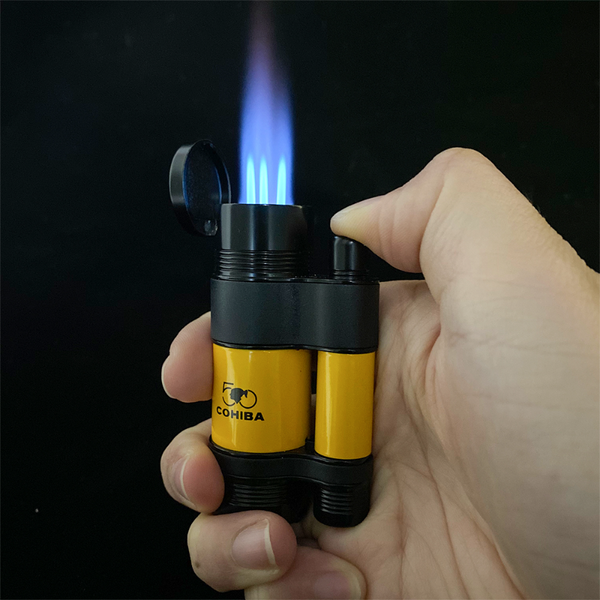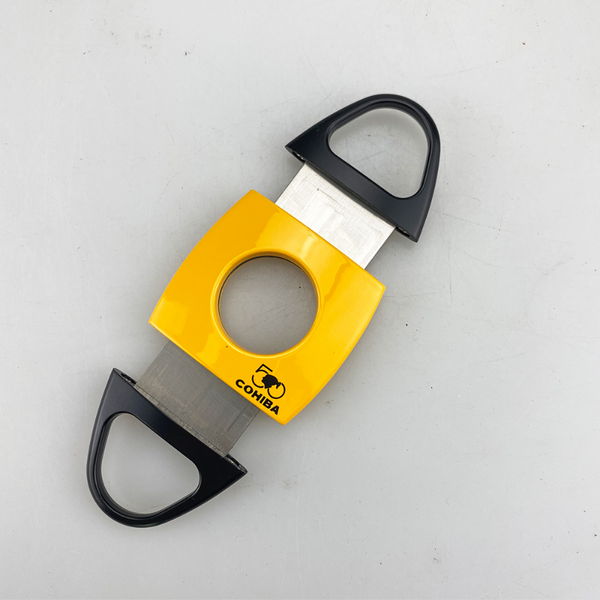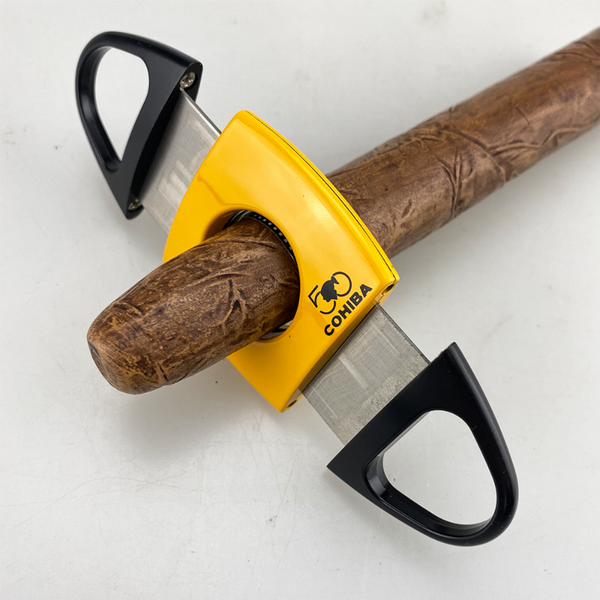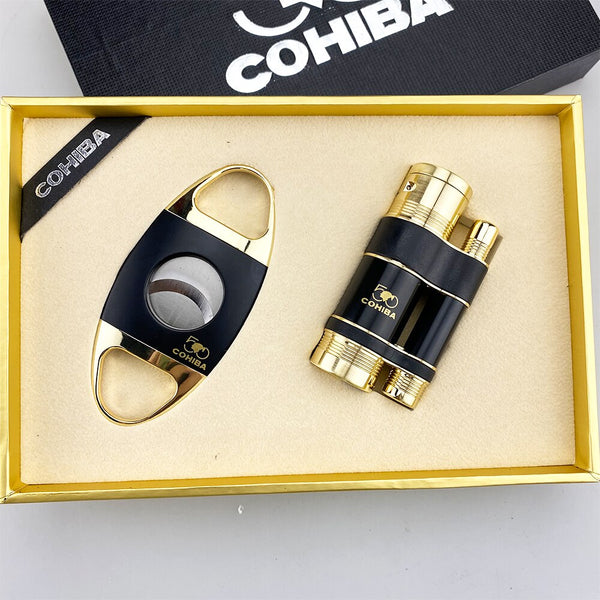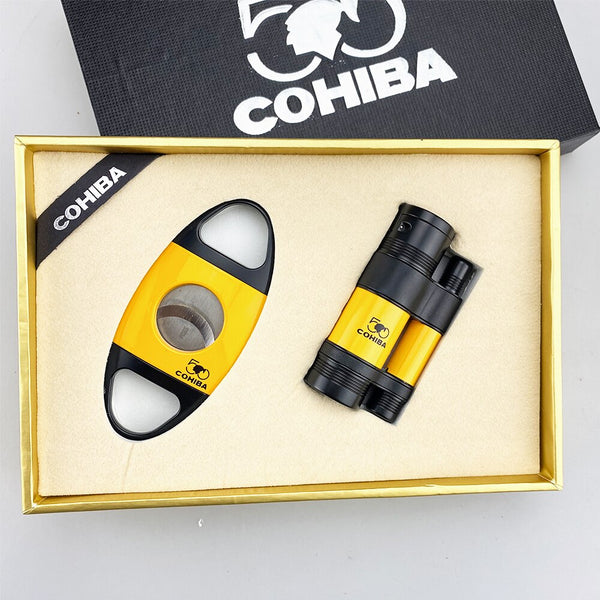 Because it cannot be transported by plane for butane, all the lighters in this shop do not add butane. You need to refill by yourself.
Features:
►HIGH QUALITY: Top Quality Sturdy Metal Body Lighter with Fuel Level Window, universal Refill Valve.
►BUTANE REFILLABLE: Flame Height Adjustable. Butane Fuel Refillable. Lighter Does NOT Come Filled with Butane Due to Mailing Regulations.
►STRONG FLAME: Super Powerful Flame and Large Flame Base. Large Flame Base gives you a wider surface area that has no issue lighting objects in any size, Suitable for occasions like kitchen, BBQ, hiking, camping, cigar, cigarette, etc.
►WINDPROOF: Strong Jet Flame Butane Torch Windproof Lighter.
►PACKAGE: Packed in an elegant gift box. It's a perfect gift for any occasions like, Wedding, Father's Day, Birthday, Anniversary etc.
Description:
Material: Plastic
Color:Yellow/Sliver/Gold
Flame: 2 Torch jet flame
Fill the fuel type: Butane
Type: Windproof
Occasion: Cigar
Package:
Cigar Lighter *1
Cigar Cutter*1
Box*1