The holidays are coming. It's time to change out of your suits, relax, and enjoy the freedom of the sun and nature. Don't forget to bring your favorite cigar when you travel! It's sure to be a must-have when traveling, visiting friends, or on vacation.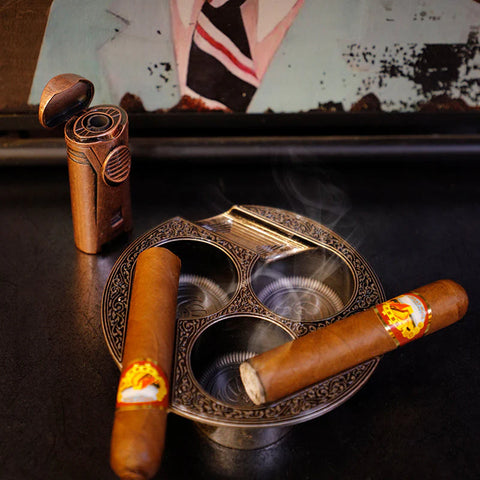 How to choose the number of cigars?

Before deciding how many cigars to bring on your trip, check the quantity limits in your destination city. Some countries have quantity limits, while others measure them by weight. If you know that the area is more restrictive, you might as well leave your cigars at home, and it is also a lot of fun to add a trip to explore the local cigar shop!

Arrange the number of cigars to bring according to your itinerary, but don't just keep it for yourself, bring some more to share with friends. It is best to carry cigars that have been in a humidor for a while, as they have been at a steady state of humidity.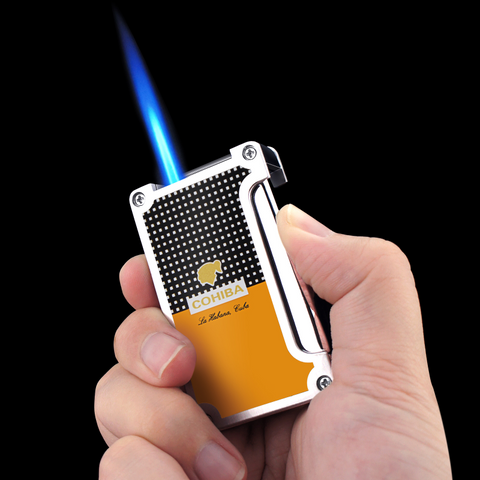 How to store cigars on the go?

After deciding how many cigars to carry, remember to prepare storage devices to protect the cigars. We recommend choosing the right storage device based on the length of your trip.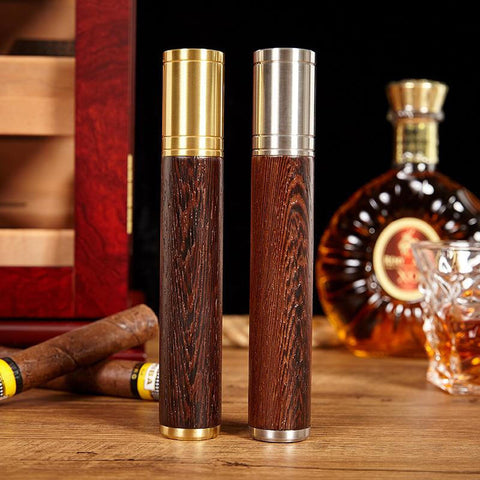 If you travel infrequently and plan to travel for less than a week, a simple leather cigar case or zip-top Ziploc bag will do. An airtight zipper bag and two Boveda humidor packs are enough to keep cigars fresh for a week. Also, wrap some protective material, such as your clothes, around the ziplock bag to keep your cigars from being crushed while traveling. Or you can choose cigars with aluminum tube packaging. Usually, some relatively large-sized cigar aluminum tubes can be kept and used when going out (each aluminum tube has cedar wood chips in it to ensure the humidity of the cigars for a certain period of time. state)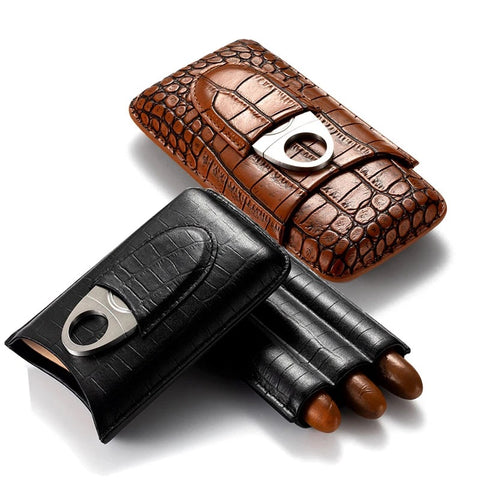 If you're traveling for more than a week or if you travel a lot, it's helpful to invest in a specially designed travel cigar humidor or humidor, which will provide long-term protection and freshness for your cigars.

Sudden changes in temperature and humidity are the biggest detrimental factors to the condition of a cigar. Therefore, please put the cigars in your hand luggage or carry them with you in your backpack. On the one hand, it can prevent the cigars from deforming, and on the other hand, the temperature in the passenger compartment of the aircraft is more balanced than that in the luggage compartment. Remember to avoid exposing cigars to direct sunlight and harsh environments when playing.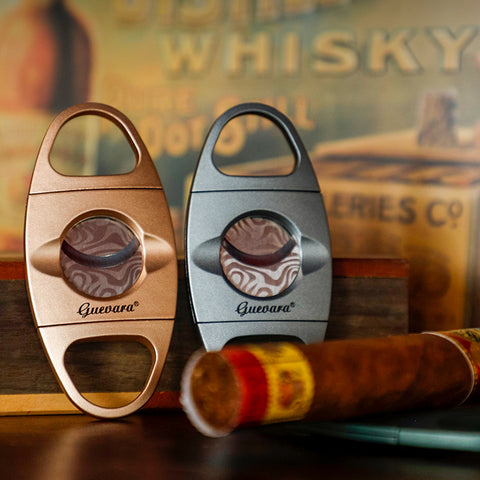 How to choose cigar cutters and lighters?

Cigar scissors and lighters are best placed in checked luggage to avoid being confiscated by customs. If you want to enjoy a cigar before boarding your flight, it's recommended to bring an inexpensive double-cut cigar cutter and lighter (a disposable lighter is a good option). But please note that matches and lighters are not allowed in hand luggage on most flights!